Friendly Insurance Agency
Friendly Insurance Agency Friendly Insurance is a family owned and operated insurance agency located on Market Street in the business district of historic Poughkeepsie New York. We got our start as Bob Jankovics Insurance in 1969 with our location on Main Street. We specialize in high risk auto and offer a wide selection of insurance companies to fit any need or budget. There's a reason we've been in business for over 40 years, stop on by or give us a call for a free quote today!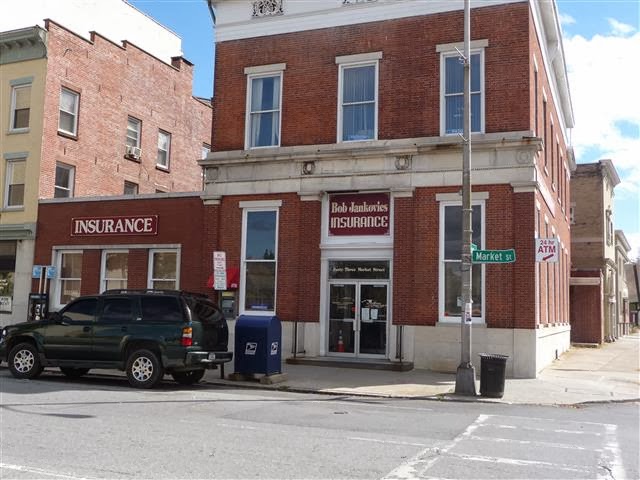 Our building on the corner of Market and Cannon Street was built in 1835 as Farmer's and Manufactor's Bank. One of its original trustees, and later president, was Matthew Vassar, founder of the prestigious Vassar College. In 1982 it was added to the National Register of Historic Places and is the only non-residential Greek Revival building in the city.